Classic Humor: Funny Online Pick Up Lines
Many individuals seek humor when diving into online dating; it's a way to keep things light and enjoyable. Here's where funny pick-up lines come in handy. They're not just icebreakers but also quick laughing points that can set the tone for a potential long-lasting relationship.
It turns out that being funny can be more effective than being overtly sensual or personal; it tends to let someone's guard down. However, the trick lies in the kind of humor you use. Correctly chosen and applied funny online pick-up lines could make you unforgettable and increase your dating success positively.
Let's take a look at some favorites:
"Do you believe in love at first swipe?" - This is a modern twist on the classic line about love at first sight.
"I'm not a photographer, but I can picture us together." - A light-hearted line that clearly states your intentions.
"Do you mind if I walk you home? My app says that we are a 99% match, and I think I should protect my investments." - This line definitely brings out some smiles.
"Are you a Wi-Fi signal? Because I'm totally feeling a connection." - Reference to our digital age, making it relatable.
"Is your name Google? Because you have everything I've been searching for." - Comedic, yet it tells them how well they match your criteria.
Remember, the goal with these funny online pick-up lines isn't merely to make them laugh. It's to capture interest and spark a conversation leading to a meaningful, long-lasting relationship.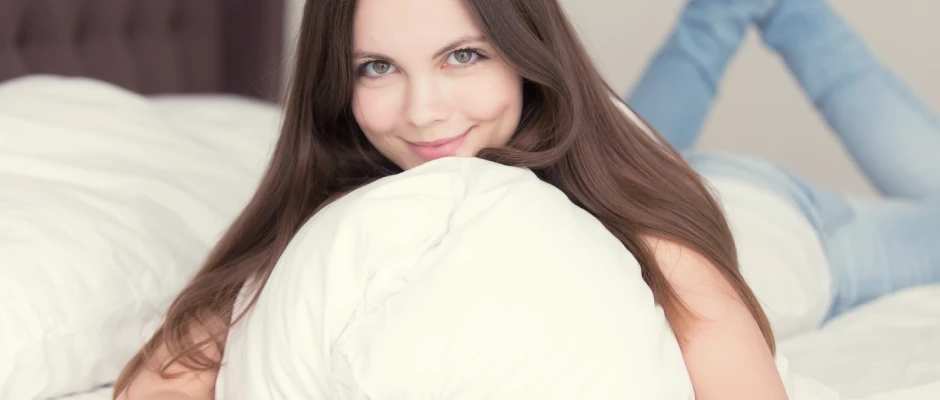 Beyond Cheesiness: Cheesy Lines to Start a Conversation
Perhaps you've heard it before - "Are you a magician? Whenever I look at you, everyone else disappears." Yes, it's cheesy. Yes, it's overdone. But guess what? It just might work. The appeal of cheesy lines lies in their unexpected nature - who anticipates a pickup line about being a magician? The charm factor is undeniable.
Cheesy lines are often deemed cringe-worthy and unoriginal, but they can be an excellent way to break the ice. The well-known lines spark a sense of familiarity, softening the recipient's response. Sure, they might roll their eyes or laugh, but that reaction is far better than a dismissive shrug or an agitated frown, right? Their humor, zest, and directness can start a conversation on a light and unstressed note, making the other person feel at ease.
Without delving into the cliche and overused, "Are you a model?" type lines, some cheesy statements work because they're simple yet unexpected. An example is "Do you have a map? I keep getting lost in your eyes." A little silly? Absolutely. But believe it or not, these lines can initiate interaction in a fun, relaxed way that normal conversation openers may not.
Keep in mind using such lines needs an understanding of timing and delivery. Don't rush it. Wait for the right moment, deliver the line confidently, and yes, with a smile. Importantly, never make anyone uncomfortable with your remark.
For the Ladies: Pick Up Line for Women
For the Ladies: Pick Up Line for Women, here's the scoop. It's 2021 and it's high time women feel confident in making the first move. It's past due for some gender role reversal in the dating game. So, let's get straight to it and talk about lines that you, yes YOU, can use with absolute confidence.
As a woman, your strength lies in your wit, humor, and intelligence, and it's time you used them to eye-catch that special someone you've been interested in. Remember, these lines are not just to break the ice, they're used to show your true personality, too.
One smart line you can use is: "Hi, your hand looks heavy, can I hold it for you?" This line is playful, light-hearted yet assertive. It lets the person know that you're interested, without being overbearing.
Or you can try, "Are you a magician? Because whenever I look at you, everyone else disappears." This line shows that you have a sense of drama and a desire to make the other person feel special.
Another great line with a wink of humor is, "Do you have a map? I just keep losing my way into your eyes." This one not only flatters but also tickles the funny bone, showing that you like a good laugh.
These lines are all about making a memorable first impression. So, stand tall, be proud, and let that confidence ooze into your chosen pick-up line. The key is to deliver these lines with genuineness, intertwined with your unique personality. After all, your approach is less about the line itself and more about showing the other person that you're worth taking a chance on.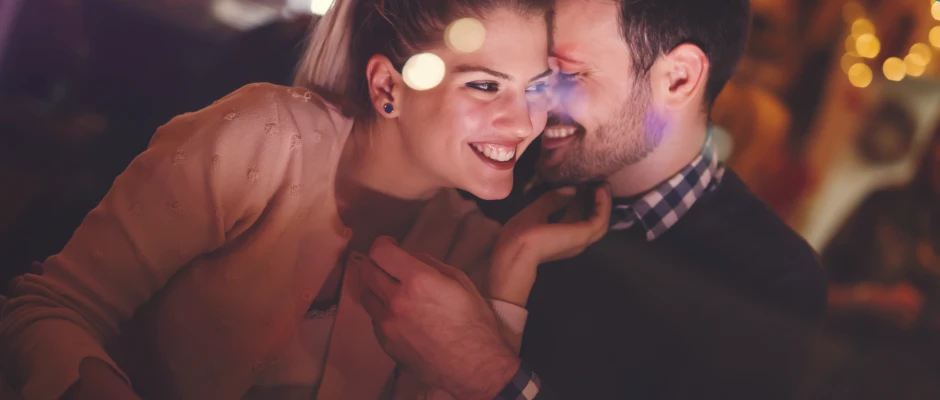 Respectful Advances: Polite Pick Up Lines
In the quest for meaningful relationships, it's critical to approach your potential partner with respect. After all, love flourishes in an environment where trust and regard hold center stage. The key lies in framing respectful advances, which are simply an evolved form of polite pick up lines.
When you make polite pick up lines your weapon of choice, you not only manage to break the ice but also signal your genuine intent through subtle cues. However, it's also essential to strike a balance and avoid being overly formal or pushy. Aim for casual, yet convey respect at the same time.
Respectful advances focus more on getting to know the person rather than leaning on physical compliments alone. Instead of overused lines like "Do you believe in love at first sight?", try something heartfelt like, "You have an interesting aura about you, can we talk more?"
Remember, when formulating your polite pick up lines, having a genuine interest in the other person is the key. It shows that you're looking for more than just a passing fancy.
Additional tip for constructing top respectful lines includes avoiding any negative or degrading language. This applies regardless of how minor or 'funny' it might seem. Rudeness only reflects poorly on you and can shut down potential for further conversation. The motto is to keep it honest, keep it respectful, and let the sincerity in your message do the talking. Always remember that the goal is to initiate quality conversations and lay a solid foundation for a possible long-term relationship.
Direct Intentions: Hookup Lines
Direct Intentions: Hookup Lines are often portrayed as the quick way to spark an instant flame, but are they really effective in building serious relationships that last? In truth, studies show that they aren't as effective as you might think for fostering long-term love.
A study by the University of Pennsylvania found that only about 10% of couples that met using a straightforward pickup line ended up in a long-term relationship. This may sound surprising, but when you analyze the lines used in these situations, it becomes quite clear why this is the case.
Often, lines that express a more direct intention are designed to create a fleeting spark rather than ignite a steady flame. Terms that imply immediate gratification tend to instigate short-term affairs, as opposed to laying a solid foundation for a lasting relationship.
Moreover, most relationship experts agree that it's crucial to communicate our intentions with honesty and maturity from the get-go. Instead of using rehearsed lines, we should be authentic and straightforward. Conversations that start off with genuine interest and respect are far more successful in creating deep bonds than those started with superficial pickup lines.
In summary, if you're looking for love and a lasting relationship, it's crucial to recognize that Direct Intentions: Hookup Lines, while sometimes charming, aren't usually the most effective approach. The key lies in earnest conversation, focusing on deep understanding and lasting bonds over quicker, less substantial interactions.