Recognizing the Right Moment
Understanding the dynamics of love and long-lasting relationships is both an art and a science. A skill every conscientious lover exhibits is the ability to recognize the right moment for crucial decisions. One of them is about knowing when to ask for intimate photos. To enable this, we first need to reflect on the core of human behavior and the principles of effective communication.
When you feel the driving urge of the thought, "I need nudes," it's crucial to balance the scales of desire and respect. The key is to be patient, thoughtful, and always keep your partner's comfort in mind. Remember, consent is crucial. If your relationship isn't at this level yet, rushing into such conversations could have the opposite of the desired effect.
Moreover, deciphering the right moment is sometimes balancing on a tightrope. The atmosphere should be relaxed, yet passionate; playful, but sincere. It's not about presenting your request like a transaction or obligation. Instead, it's about engaging the subject as a shared potential candidness to explore. Just as blossoms await the right season to bloom, you should allow your relationship to grow naturally. Public situations or when others are around, are red flags to avoid.
Discussing the idea of sharing intimate photos requires tact and sensitivity. What? When? How? These are essential questions to address in your approach. Using creative ways to ask for nudes is not about crafty tricks but about healthy, open communication. Perceptive observations and gentle probes about comfort zones usually signal the first step. You could include some humor or mutual understanding of an inside joke.
This isn't about coercion or manipulation, it's about genuine respect, understanding, and trust. Love and long-lasting relationships are anchored not merely by physical urges but by the emotional bonds we build and nurture. Considering your partner's feelings and comfort should always take precedence. What's exciting isn't merely the intimacy of the photos but the shared trust, the mutual intimacy that goes beyond the pixels. Remember, true appreciation of someone is about valuing them beyond the visual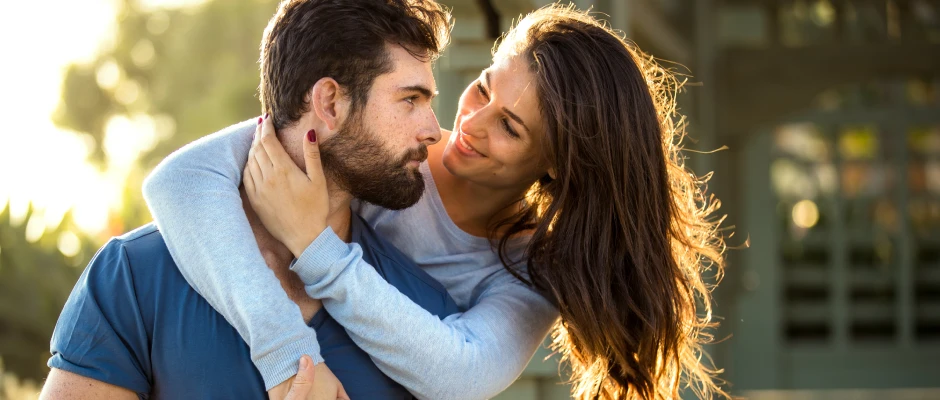 Creative Lines of Asking Nude Photos That Work
Let's, first and foremost, underline the importance of respect and consent in any intimate interaction. Especially in a matter such as a nude exchange, where you are asking for something deeply personal.
A vital component in any situation is timing. If you're thinking about how to ask for nudes, realize it's never okay in the beginning stages. It needs to be handled with caution, preferably when you two have established a trusting relationship. The more comfortable you both are, the more natural the request is likely to appear.
Remember, you're not "asking for nudes." You are suggesting an exclusive form of closeness. Find your authentic voice and approach them with something like, "I've really been admiring you, inside and out. You're absolutely breathtaking. Would you feel open to expressing that part of you in a more intimate way?"
Whether face to face or over text, keeping your tone light, genuine, and understanding empathizes with their feelings and the risks involved. It should never create an aura of demand or desperation, but of mutual consent and trust.
Test the waters out first; you could say some things about feeling a connection and asking if they feel the same. If you get a positive response, then gently propose the idea. "I feel there's something special between us, and I'm delighted by every detail of you. Only if you're comfortable, could we explore that connection in a more personal way?"
In essence, if you're aiming for a successful nude exchange, it's a gentle process that hinges on respect, patience, trust, and clear communication. Each step should involve seeking and granting explicit consent, whilst ensuring that both parties treat the process with mutual dignity and respect.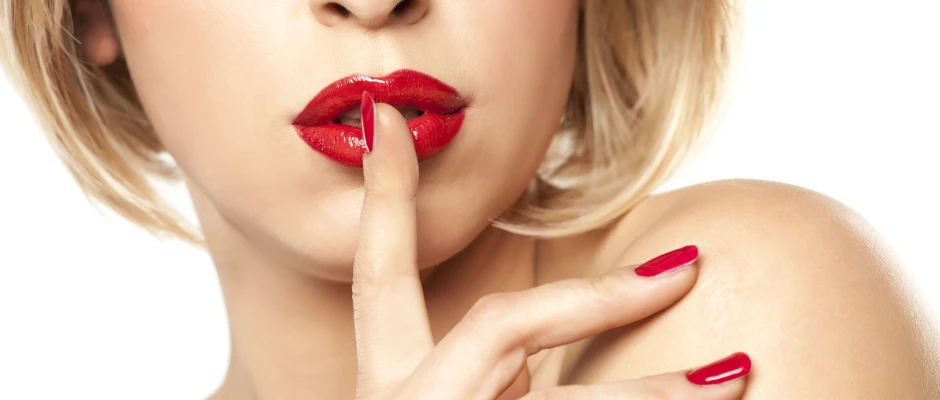 Setting Boundaries and Ensuring Privacy
One critical aspect in the arena of love and long-term relationships in our new digital age is setting boundaries and ensuring privacy. It's no secret that most relationships have hopped onto the online platform, leading to a shift in the way partners express intimacy. For instance, terms like need nudes, or asking for nudes, or how to get a girl to send you dirty pictures have gained popularity. But let's hit the pause button right there. It's vital to understand the significance of mutual consent and boundaries before proceeding with any of these actions.
In fact, according to the renowned tracking agency, Pew Research Center, approximately 21% of mobile phone owners have reported receiving unwanted sext messages showing the vastness of this issue. Moreover, 9% of adult cell owners have sent a sext and nearly 20% have received one, demonstrating the growth of this practice. However, the key aspect here is consent and respecting each other's boundaries. If a partner is uncomfortable with sending nudes, it's absolutely okay, and it should be very much respected.
In the same manner, the privacy of personal photos should also be taken very seriously. The Cyber Civil Rights Initiative reveals alarming statistics: 10% of ex-partners threaten to post intimate photos online. From this 10%, 60% of the threats are carried out. As a result, both individuals need to set boundaries right from the start to protect their privacy.
Getting to know your partner's comfort zones and privacy concerns is essential in building trust and securing a long-lasting relationship
The Do's and Don'ts of Asking for Intimate Photos
The nuances of asking for intimate photos can often be perplexing. One moment you're casually chatting, the next moment, the request for a send nude selfie can derail the entire conversation. It's not a minefield without a guide, though.
First thing's certain, respect and patience are vital when dealing with such a delicate situation. Never demand or apply pressure. Remember, it's a privilege receiving these gifts, not a right. Always express your desires in a patient, respectful, understanding way.
Confidence is another critical aspect. Dancing around the subject, asking indirectly, or employing manipulative tactics often backfires. Be direct but tactful - it goes a long way.
Trust plays a key role in how successful you'll be in getting that risky snapshot. If the girl trusts you, she'll be more likely to oblige. The question then arises how to build that trust. Simple - be open, honest, and dependable.
Engage in flirty, somewhat spicy conversations before jumping to the request too soon. It's undeniably one of the more creative ways to ask for nudes.
On the flip side, don't fall victim to cheap flattery or overdoing compliments to coax her into sending pictures. Also, it's crucial never to share received intimate photos with others, as it's not just morally wrong, but can also have legal repercussions.
Lastly, don't forget that no means no. If she declines your request, respect her decision and move on. It's not about winning or losing but maintaining mutual respect.
Abide by these do's and don'ts, and hopefully, the results will be what you're hoping for: a reciprocation of trust, interest, and intimacy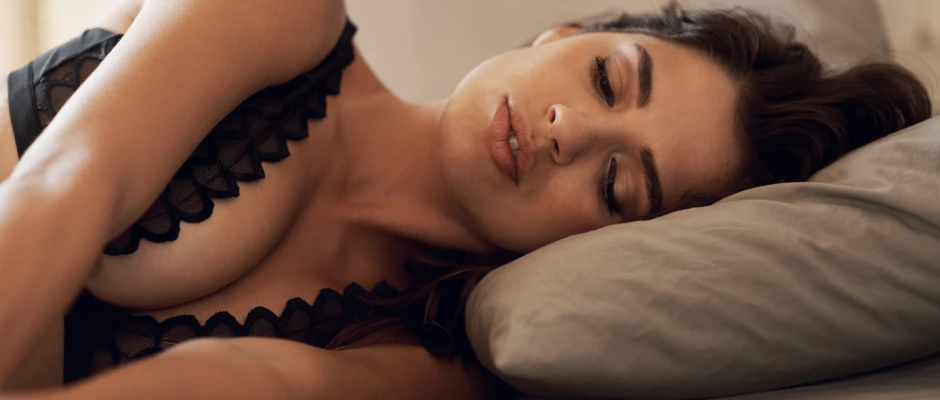 Online Dating and the Nude Exchange on Nu-Date.com
The internet has made it easier for people to communicate and connect, especially romantically. This extended reach has also transformed the dynamic of affairs. It's not a secret that tech tools used for connection, such as dating sites like Nu-Date.com, play a huge part in modern infidelity.
Online dating has drastically changed over the years, with the rules of engagement evolving along with it. One area where this shifting dynamic is most evident is in the intimate photo sharing arena, specifically, the nude exchange. Platforms such as Nu-Date.com have become game-changers, providing a space for individuals to engage in this form of intimate sharing safely and confidently.
The question that now emerges is what's the best way to ask for nudes? Approaching this conversation requires tact, respect, and open communication. Conversations around nude photos are sensitive and require both parties to feel comfortable.
Studies reveal that the best way to ask for nudes is to be direct but respectful. It's crucial to emphasize that consent is vital. If the other person feels uncomfortable, it's important to respect their decision — no questions asked.
Taking this approach not only ensures respect but also fosters trust and openness. All of these contribute to building a healthy relationship foundation. The landscape of online dating continues to shift continually. It's essential to stay aware of how to engage in practices like the nude exchange respectfully and considerately. Consent is key, and platforms like Nu-Date.com ensure a safe space for people to engage, discuss, and share in today's modern dating world.